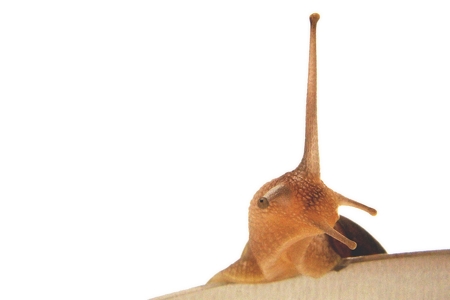 There is a great quote by Sir James Matthew Barrie, the Scottish journalist and author. In 1896 he wrote "The printing press is either the greatest blessing or the greatest curse of modern times, one sometimes forgets which."
From a modern perspective it is easy to see the blessings of the printing press in regard to the dissemination of information and enabling mass education and literacy. 100 years later it is difficult to understand the printing press as a curse (though we might accuse the Internet, or email or such a thing) but given its use in the mass production of propaganda material in both world wars there are clearly times that it has been used for contrary purposes.
Ultimately the difference between whether a tool is used well or used poorly is intention. Often we rush towards the outcome without realising the the outcome is the result of a process. For digital technology the basis of intention is the right combination of task, environment and app (an app is really just a digital tool).
So to be effective with technology we first need to be able to break down objectives and activities into tasks. This allows us to identify which of those tasks are informational in nature and best suited to digital technology. Secondly a task could be undertaken in a number of different environments and the choice of environment can have a material impact on our effectiveness in that task. There are two key choices when it comes to environment, the first is the physical location, the second is the platform. Take for instance the task of annotating a report for an upcoming meeting, the choice of location might include our desk, at a cafe, on the train, at the breakfast table or reclining on the couch. Our choice of platform might include our laptop/desktop, our tablet, our smartphone or on paper.
The third domain of intention is application. This is the tool that we choose to complete the task. In an analogue or paper based world we an extremely limited set of tools at our disposal. We might have a set of different coloured highlighters, our favourite fountain pen or a set of post-it notes in a range of fashionable colours but none of this is likely to make a substantive impact on your overall effectiveness. Fundamentally this is because the underlying technology, paper, is a poor medium for finding, sharing and repurposing the information that we create during the annotation process. In a digital environment we could have a multitude of apps and the choice of app can have a substantial impact on overall effectiveness. Apps can differ in a number of different ways and choosing an appropriate app is in itself an important skill.
This is not a choice that we have always had and therefore it is not a decision that we are used to making. For a long time our digital tools have been dictated to us and for the most part tied to a particular location, our desk. In fact for much of the time since the industrial revolution we have been going to a location called 'work' because that is where the technology was. Even when weaving looms gave way to typing pools and subsequently to personal computers linked on a Local Area Network (LAN) we have continued to go to the place where technology is located.
It is only with the growth of powerful mobile technology, ubiquitous network connections over wifi and cellular networks and the growing cloud computing infrastructure that our notion of work is changing. In the 21st century going to work is no longer about the destination but rather it is now about the activity. Ultimately, intention is about activating the choices that we have to improve performance rather than blindly continuing to do the things we have always done.
Photo credit: Latente via flickr
https://www.simonwaller.com.au/wp-content/uploads/2014/07/Who-is-in-the-room-flickr-Latente-囧-www.latente.it_.jpg
300
450
Simon
https://www.simonwaller.com.au/wp-content/uploads/2016/08/simonwaller-web-1-300x138.png
Simon
2014-07-21 22:09:44
2018-11-26 15:52:56
Using technology with intention