The other day I presented to the Knowledge Management Roundtable Victoria whose members includes  knowledge managers from across the public and private sector. The presentation was on the inevitability of mobile technology such as iPads and tablets in workplace and the opportunity that they offer in supporting 'personal knowledge management'.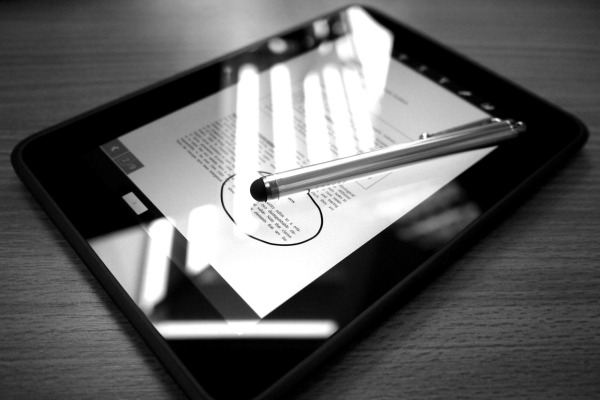 From the discussion it was clear that many organisations have been holding off on implementing a tablet strategy until there is a suitable enterprise grade solution that will let them control the information on the device. Although I understand why organisations are taking this approach I think it might be a risky strategy and based on some unsound assumptions.
The first assumption is that people need IT to deliver a 'personal knowledge management' solution and that they are willing to wait until IT is ready to deliver it. The second assumption is that unless organisations have an enterprise level of control over tablet devices information will be less unsecured
Reality Check 1: People don't need IT to deliver personal knowledge management solutions
There are already countless consumer grade solutions that are allowing people to use their iPads to be more effective in business. Individuals who are willing to supply their own device no longer need an IT department to deliver a solution you can visit the App Store and set this up for less that $50. Unless your mobile policy is so strict that people are not allowed to bring devices onto the premises then there is a good chance that this is already happening.
Reality Check 2: Organisational information is already unsecured, you just don't have any visibility over it
The majority of the information that people capture on their tablets would normally be captured on paper. This means there is actually a massive opportunity to increase information security, even without an enterprise solution.
In general employees do not set out to steal or maliciously share information (and if this is there intent Wikileaks has shown that even the US army can't stop this happening). Most often information leakage (such as people emailing documents to their personal email accounts) is a result of a lack of understanding or training. What's more, for most individuals the desire to be more effective in their work will override any small concerns they have about information security (because they get rewarded for being more effective).
I believe that the way forward has to be for organisations to accept the inevitability of people using tablets in the workplace and take a proactive approach to making the people more effective, and in doing so keeping information safer. If organisations don't take a proactive approach, you can guarantee that people will take it upon themselves to deliver their own personal knowledge management solution.
The infographic below helps illustrate the inevitability of people using tablets in business
https://www.simonwaller.com.au/wp-content/uploads/2012/11/technology.jpg
400
600
Simon
https://www.simonwaller.com.au/wp-content/uploads/2016/08/simonwaller-web-1-300x138.png
Simon
2012-11-16 17:22:43
2018-11-26 16:15:47
Tablets in business are inevitable: Only training and support will keep information safe