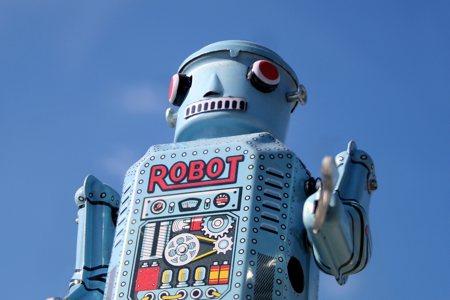 Android has a keen following in enterprise IT circles because of its openness and customisability. But before you embark on an Android deployment ask yourself, is Android usable enough to build engagement amongst your workforce?
Many IT departments prefer Android over iOS because if its openness and customisability. Although this makes IT's job of managing and supporting devices easier it is actually not something that the end user generally cares about. There is a genuine risk that if IT doesn't take the end users needs into consideration, they may end up implementing a safe, secure system that people struggle to use effectively.
I find that most executive teams ultimately care about usefulness and usability. They want a suite of apps that helps them do their job more effectively and that are easy to learn and use. Although these tools should also be safe and secure, this is not their primary concern.
It should be pointed out that this isn't so much about the Android platform as it is about the apps. Although there are plenty of Android apps in the Google Play store there is still only a limited range of tablet optimised apps and many of these are either buggy or have limited features compared to their iOS alternatives.
Although this will close over time I don't see it happening soon. I have contacted a couple of app developers to see if they were planning to release or update their Android apps and both said they were focusing on the iOS platform at the moment and didn't see the value in dedicating resources to Android development at the moment. Their reasoning for this was that the Android user base was less willing to pay for apps and the cost of development was higher due to the variety of hardware and screen sizes.
So if you are looking to implement a mobile technology program my advice to organisations is not to rush towards Android without taking into account end user needs. Although it may cost less in terms of hardware and support than an iOS or, even better, a cross platform solution, you may ultimately pay for this in lower levels of engagement and use.
Remember, the value of a system is not what it costs you. Cost is how much you pay for it, value is what it returns to the organisation in terms of greater productivity and effectiveness. And value is only created once the platform is both used and useful.
https://www.simonwaller.com.au/wp-content/uploads/2013/06/Android.jpg
300
450
Simon
https://www.simonwaller.com.au/wp-content/uploads/2016/08/simonwaller-web-1-300x138.png
Simon
2013-06-18 20:14:22
2018-11-26 16:10:50
Do your executives really want Android?