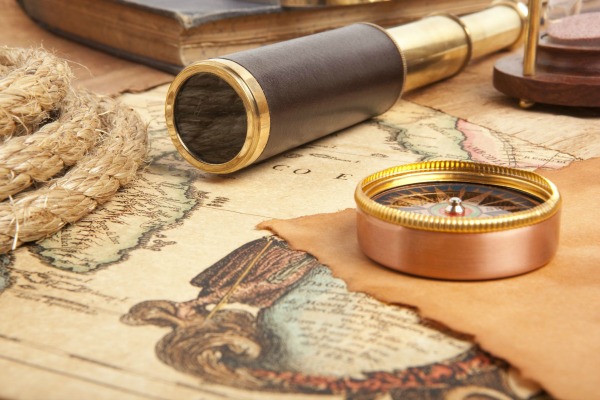 Click here to read my first post on Pirate Leadership "What is your digital vision?"
In my first post on what we can learn about digital technology from pirates, we looked at the need for leaders to have awareness and vision when it comes to technology. They need  a strong sense of where they are going before expecting anyone else to follow them. If having somewhere to go is the first requirement of leadership, then having a way to get there is the second.
Ultimately leadership is a relationship of influence that the follower enters into voluntarily. Even on a pirate ship where disobedience might be punished with a flogging, the decision by the crew to follow the captain and not mutiny is still a voluntary one.
[tweetthis]Having an approach to get you to your destination is second most important.[/tweetthis]
Although having a destination is the biggest requirement of leadership, having an approach that will get you there comes in a close second. And not all approaches are created equal. A good approach will have a suitable level of detail (and even a suitable level of ambiguity) and will provide guidance on where energy and activity should be focused. There is a big difference between telling your pirate crew "Thar be scurvy pirate treasure buried on as island a few days sail in that general direction," and having a map where x marks the spot.
When it comes to digital technology, most people don't have much of a clear approach either for themselves or for their organisation. They have no map for getting to where we want to go. At an organisational level, we might call this a strategy, but at a personal level, it is perhaps something less structured.
If we are travelling without a suitable map we cannot know if we are adequately prepared, whether we have the right tools and skills to execute and how we are tracking towards our destination.
Ultimately having a map where x marks the spot still doesn't eliminate the uncertainty. Weather conditions might change, the navy might arrive or other pirates might get there first. But with a map you at least have a chance.
https://www.simonwaller.com.au/wp-content/uploads/2015/04/Pirate-Map.jpg
400
600
Simon
https://www.simonwaller.com.au/wp-content/uploads/2016/08/simonwaller-web-1-300x138.png
Simon
2015-04-01 15:25:54
2017-07-31 13:13:35
Have an approach where x marks the spot