For those of you who have spent the last week tramping through the mountains outside Queenstown (it's the only place I've recently come across that is completely devoid of an internet connection) the latest viral video on the net has been the interview of Professor Robert Kelly by the BBC. While a discussion about the impeachment of South Korean president would not normally be considered an internet sensation, when your two kids and your wife play an unexpected cameo in the background, well, then shit blows up!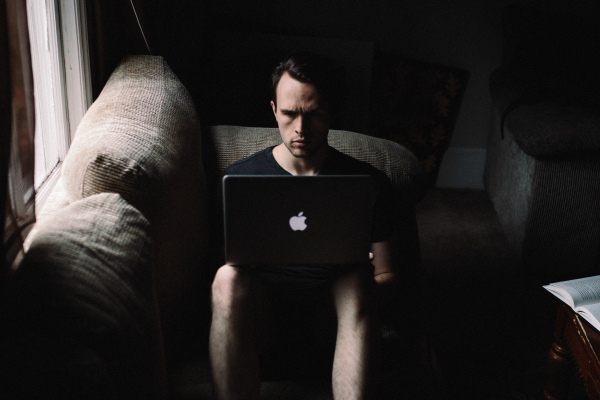 So why is this such a big deal?*
*and is this blog making it an even bigger one?
As someone who spends a good 70% of my time working from a studio in the backyard, I'd like to think I'm qualified to talk about the perils of working from home…and this ain't one of them. This is not to say I don't get visits from my kids while I'm in Skype meetings. In fact, this happens all the time. I just don't think it should be a big deal. To be honest, I love it when my girls visit me in my office. I love that they get to see what I do and meet some of the amazing people I work with. I also love that the childish curiosity that compels them to put their head in front of the camera and wave to whomever is on the screen provides a dose of reality, and humanity, to my work.
So if this isn't one of the perils of working from home, what are (and how can you overcome them)?
Distraction. A little bit of distraction is OK, constant distraction is bad. Working from the kitchen table when the TV's on, people are talking or kids are screaming is hardly an environment for doing good work. Solution? You need to have a dedicated work place with a door that can be closed when necessary.
Ergonomics. Because home is often a secondary workplace, we often don't take ergonomics as seriously as we do 'at the office'. But regardless of where you work, there is still a duty of care requirement that needs to be met. Solution? If you're going to work at home regularly you need a decent desk and a decent chair (but you can pay for this out of all the money you save on fuel/parking/public transport).
Internet. Working from home regularly means that you will be accessing more data, and wanting it faster. I'm a big believer in using Skype to build and maintain relationships and you don't want your internet speed to ruin your catch-ups. Solution? Move to Mount Eliza with me where you get super fast fibre to the home NBN…or at least consider upgrading your data plan, modem and wifi to get the most out of where you currently are.
Presentation. One thing that was clear in Robert Kelly's video was that he was working from his spare room, you could even see the bed in the corner of the shot. Think about how you present to others in your video calls and make an effort to present as professionally as possible. Solution? The minimum is to have decent lighting and reasonable sound but you should also avoid using your laptop camera (unless you like the up nostril look and want to show of your ceiling cornices) and think about the backdrop.
Listening to the radio. On most days my commute to work is about thirty seconds and as a result I rarely get to listen to the radio in my car any more. Is this a big deal for me? Not at all. I actually just wanted to reiterate that I get to save a couple of hours each day travelling to and from work, which is time I then get to spend at home with my family and friends. If you like your family and friends, you should try working from home more as well.
This blog post has been syndicated to Medium. If you'd like to add comments or ideas, head over to this page.
http://www.simonwaller.com.au/wp-content/uploads/2017/03/andrew-neel-117763.jpg
400
600
Simon
http://www.simonwaller.com.au/wp-content/uploads/2016/08/simonwaller-web-1-300x138.png
Simon
2017-03-22 09:20:46
2017-03-22 09:32:45
The perils of working from home